ABOUT ST. LUCIA
Saint Lucia is an Eastern Caribbean island nation with a pair of dramatically tapered mountains, the Pitons, on its west coast. Its coast is home to volcanic beaches, reef-diving sites, luxury resorts and fishing villages. Trails in the interior rainforest lead to waterfalls like the 15m-high Toraille, which pours over a cliff into a garden. The capital, Castries, is a popular cruise port.
The St Lucian authorities are working with the tourism industry to maintain a safe environment for visitors. Nevertheless, muggings and theft from hotels, yachts or holiday rentals do occur, and occasionally come with violence.
Straightforward, simple investment plans
Processing time 3-6 months
Limited number of documents to be submitted
No worldwide income tax
No personal income tax for non-residence
Dual citizenship permitted
No landing or residency required
Visa Free access to approximately 120+ countries (UK; EU)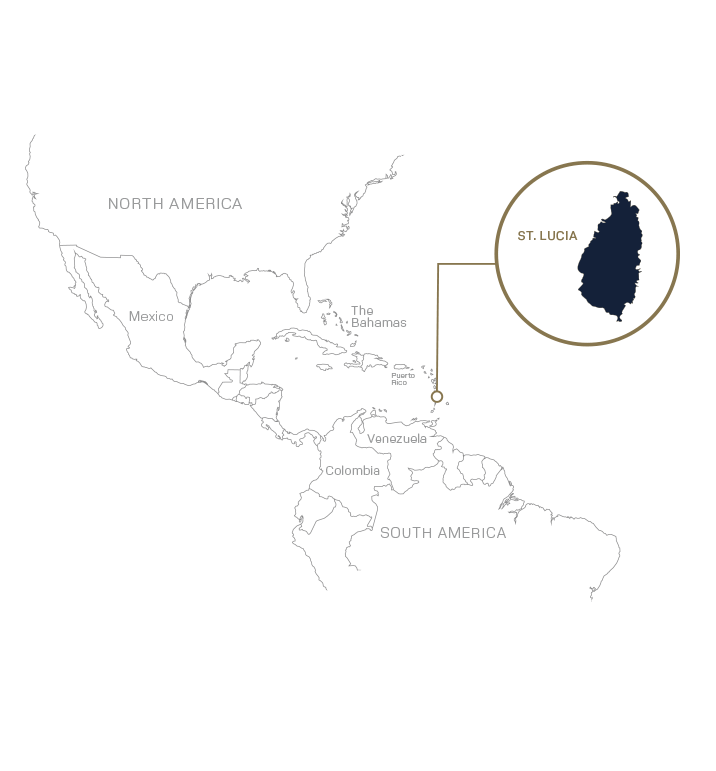 Key Facts
Capital
Castries
Languages
English (official)
Currency
East Caribbean dollar (XCD), Tied to USD
Population
184,999 (2015 UN Estimate)
Our commitment to you!
At Raizing Citizen, we work exclusively on your behalf. We are devoted to providing a specialized service to each of our clients with the knowledge that comes with years of expertise. Most of all, we give the insight and an array of options that allow our clients to make and secure investments with confidence.