ABOUT CYPRUS
Situated in the warm Mediterranean waters, The Republic of Cyprus lies between Europe, the Middle East, and Africa, and attracts investors looking for a quick change on their permanent residency or citizenship and passport application. Cyprus is the third-largest and third most populous island in its home sea and is even regarded as the legendary birthplace of Aphrodite, the classical goddess of love and beauty. This Cypriot landscape has witnessed centuries of civilizations and tourists now flock to visit its remarkable Roman villas, Byzantine churches, Crusader fortresses, Ottoman mosques, and other historic sites.
Residency or citizenship in the EU (right to live, work and study in Europe).
Processing time 6 months.
Flexible, customizable investment plans.
Visa Free access to approximately 159 countries (UK; EU; Canada).
No language requirements.
No physical residence requirements (one visit every 7 years required).
Dual citizenship allowed.
Low tax rates.
Free trade within the EU.
No worldwide income tax.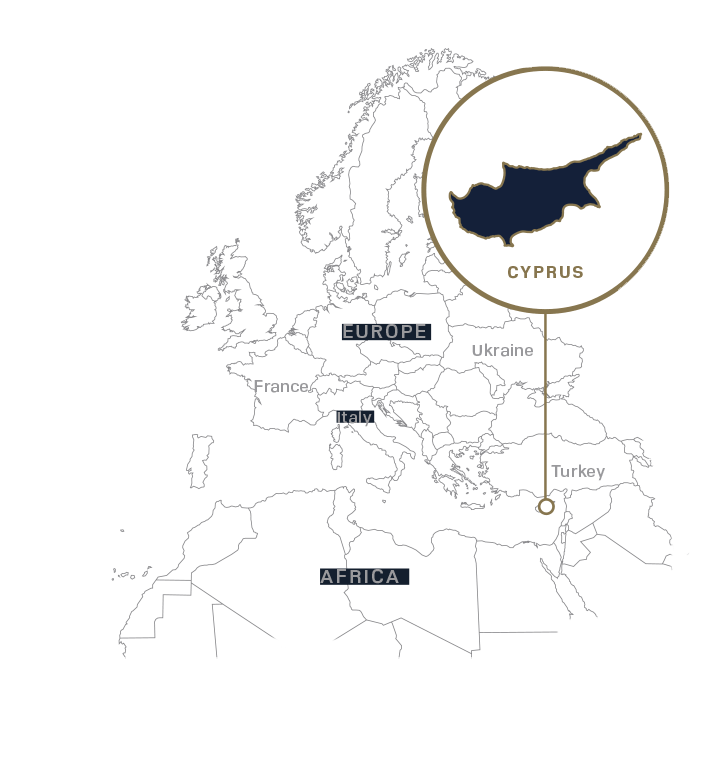 Key Facts
Capital
Nicosia
Languages
Greek | Turkish | English widely spoken
Currency
Euro (EUR)
Population
1,200,000 (2013 Estimate)
Our commitment to you!
At Raizing Citizen, we work exclusively on your behalf. We are devoted to providing a specialized service to each of our clients with the knowledge that comes with years of expertise. Most of all, we give the insight and an array of options that allow our clients to make and secure investments with confidence.