ABOUT BULGARIA
The history of the Republic of Bulgaria is rich with curious firsts and lasting influences. The local prehistoric civilizations included the world's first gold workers, and Bulgarian, the oldest written Slavic language, remains the native language of more than 80% of the country's population. A Slavic cultural hub during the Middle Ages, Bulgaria still produces unique folk music, ornate carpets, and cultural expositions including ancient rituals and dancing over live coals. The country's incredible biodiversity hosts some of world's oldest trees in the forested countryside. An open-market economy is protected by political and financial stability, and the Euro-pegged Bulgarian lev is one of the strongest currencies in Eastern Europe.
Live, work and study anywhere in the European Union
Fast-Track option to gain citizenship within 2 years
No residency required
Visa Free access to 142+ countries (UK; EU; Canada)
No language skill requirement
Dual citizenship permitted
Lowest tax rates and free trade environment within the EU
Citizenship transferable by descent regardless of age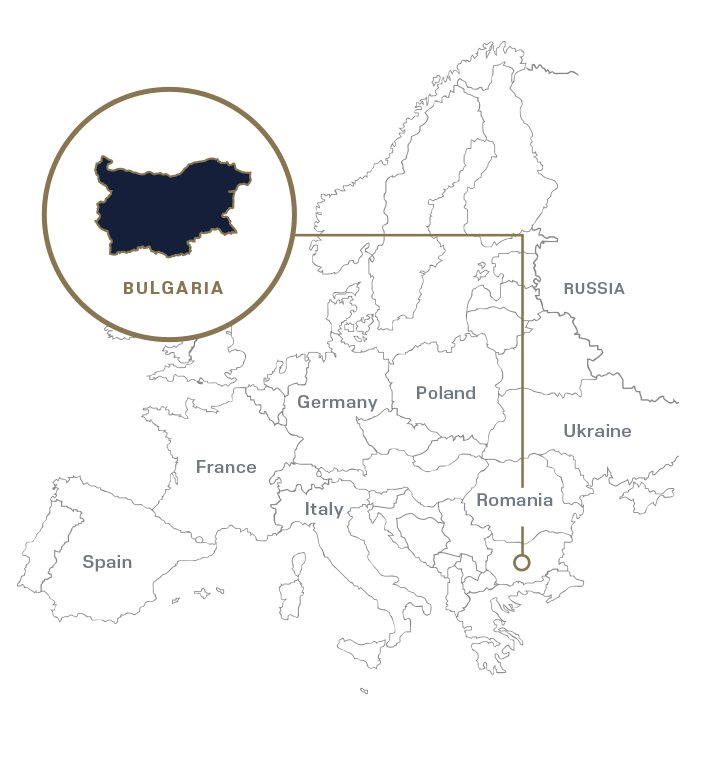 Key Facts
Capital
Sofia
Languages
Bulgarian
Currency
Lev (BGN) | Tied to EUR
Population
7,364,570 (2011 census)
Bulgaria's residency & citizenship program allows investors to receive permanent residency (PR) leading to citizenship with no incountry residency requirements. A family's primary investor applicant must demonstrate a net worth of €1,000,000. Each applicant is required to visit Bulgaria for only two quick visits.
Residency is obtained within 3 to 4 months of the initial visa application, and applicants are eligible for residency & citizenship after five years. However, applicants may elect to Fast-Track their residency & citizenship application by doubling their investment granting them citizenship within two years.
Our commitment to you!
At Raizing Citizen, we work exclusively on your behalf. We are devoted to providing a specialized service to each of our clients with the knowledge that comes with years of expertise. Most of all, we give the insight and an array of options that allow our clients to make and secure investments with confidence.